Raynsie
Raynsie is a weatherproof coverall,
optimized for urban riders.

Creative Direction, Product & Pattern Design.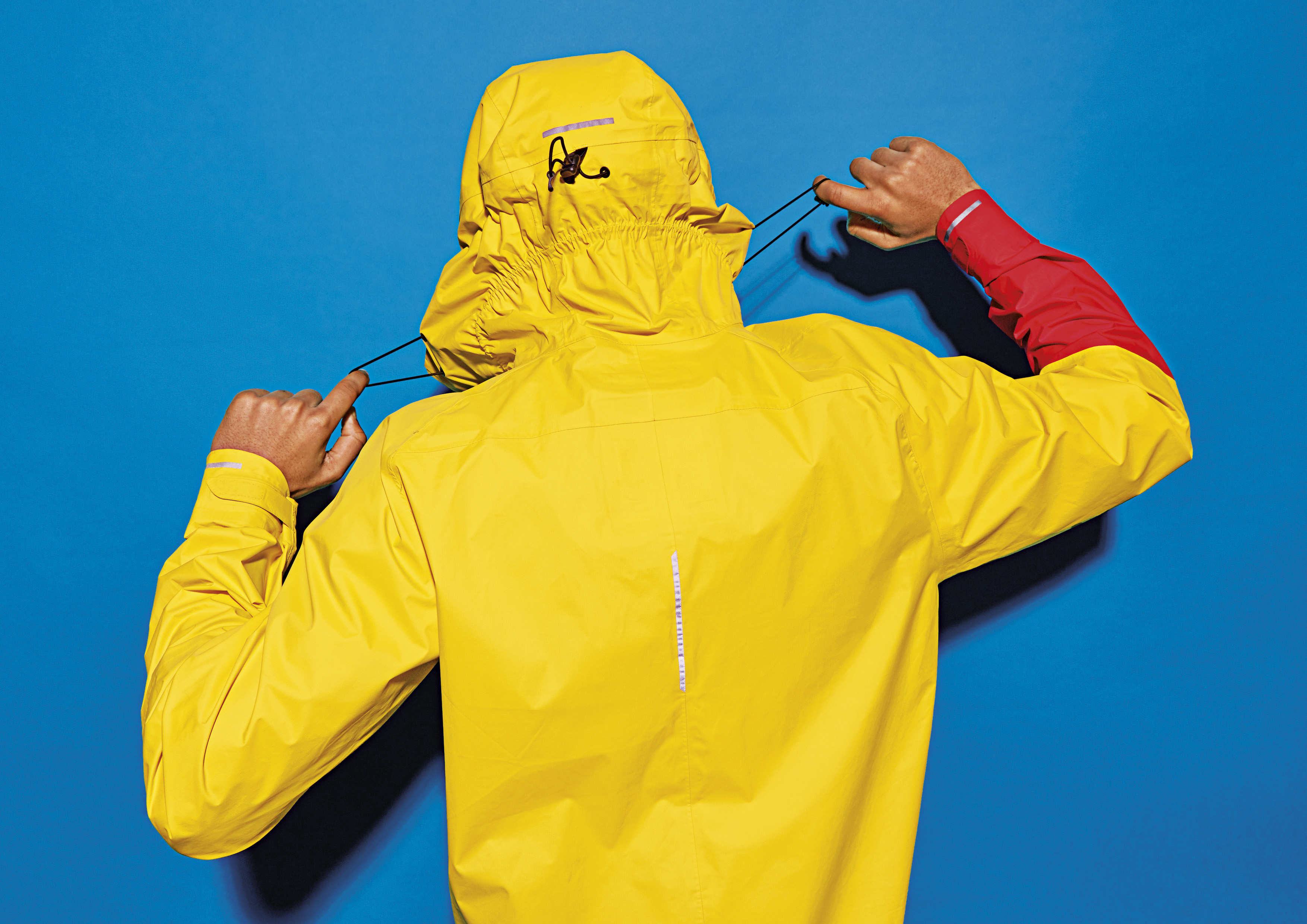 In 2016 I had the pleasure of launching a product that I conceived and designed. The project arose from a desire to give something back to the city of Amsterdam that completely fit the attitude of its residents. Raynsie was the result, a coverall for cyclists that is waterproof, windproof, breathable, packable and reflective.

RAYNSIE wearers are out and about getting on with their busy lives. The product was developed with this in mind.

It had to be light, easy to throw in the bottom of a bag, as breathable as possible and easily pulled on over whatever you are wearing, so there's no need to compromise an outfit.

The final product combines the high technical quality needed for outdoor clothing with an Amsterdam streetwear attitude.

ADJUSTABLE PEAKED HOOD
Storm-proof adjustable hood
Front and back drawstrings
Internal stretch gaitor
Sustained visor
Helmet compatible
High visibility
YKK AQUAGUARD® WATER REPELLENT
ZIPPERS & FULLY TAPED SEAMS
REFLECTIVE DETAILS
Perfect visibility from every angle
Front central zipper and pockets
Hood and central back seam
Cuffs to signal direction
Lateral on both legs
COMFORT FIT
Two-way stretch fabric for flexibility
Relaxed coverall cut for a versatile outfit
Tapered leg with zipper for easy wearing
Adjustable velcro cuffs
PACKABLE
Packable in reversible pocket
Built-in carabiner for keychain or easy carrying
LIGHTWEIGHT WATERPROOF FABRIC
2.5L waterproof breathable ripstop nylon
10.000 mmwp/5.000 g/m2
Certified by Oeko-Tex Standard 100
Average weight of the full suit 500 gr

The patterns included an inside joke for the Dutch about the weird snacks they eat to keep up all their activity. The pattern is named 'Hagelslag' after the brightly coloured sugar sprinkles the Dutch eat for breakfast on buttered bread. 'Dip' is a reference to their love of condiments, particularly on 'friets'. These are reflected in the lookbook imagery.